Win Michael Collins on Blue-ray™
Closing Date: Sunday March 27 2016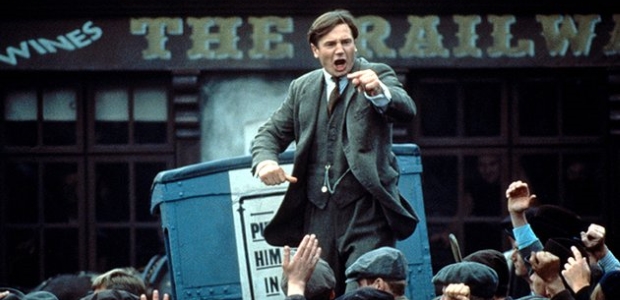 This form is now expired. Thank you to all those who have submitted files.
To celebrate the 20th Anniversary edition of the award – winning historical epic Michael Collins for the first time on Blu-ray™ & DVD, we have teamed up with Warner Bros. Home Entertainment to give you the chance to win a Blu Ray copy.
It's also being re-released into cinemas on March 18th.
Michael Collins tells the powerful, turbulent story of one of Ireland's most controversial patriots and revolutionary heroes, known as 'The Lion Of Ireland', who leads his countrymen in their fight for independence. Set in the early 20th Century, when a monumental history of oppression and bloodshed had divided Ireland and its people, the film covers the bloody 1916 Easter Uprising, when Irish revolutionaries surrendered to the overwhelming military power of the British forces and Collins was arrested. Upon his release, he takes leadership of the Irish independence movement and strives to create a free and peaceful country.
Special Features:
● Director Commentary with Neil Jordan
● In Conversation with Neil Jordan
● South Bank Show
● Theatrical trailer
● Deleted scenes
Just answer a simple question below to enter.
© 2016 WARNER BROS. ENT
© 2016 WARNER BROS. ENT
© 2016 WARNER BROS. ENT